We aren't your average IT company.
We do IT, so you don't have to.
For 30 years, Netcomm has helped businesses optimize their use of technology. As your IT partner, we take the time to understand your organization. We anticipate needs and quickly overcome unforeseen challenges, by providing necessary hardware and software resources and support so that you can focus on your company's primary goal – success.
Through our timely service metric, the 30/30/30 rule, we ensure that a real person assesses your IT needs within 30 minutes and a solution is identified within 30 days.
We currently service businesses in Indiana, Kentucky, Michigan, Missouri, Tennessee and West Virginia.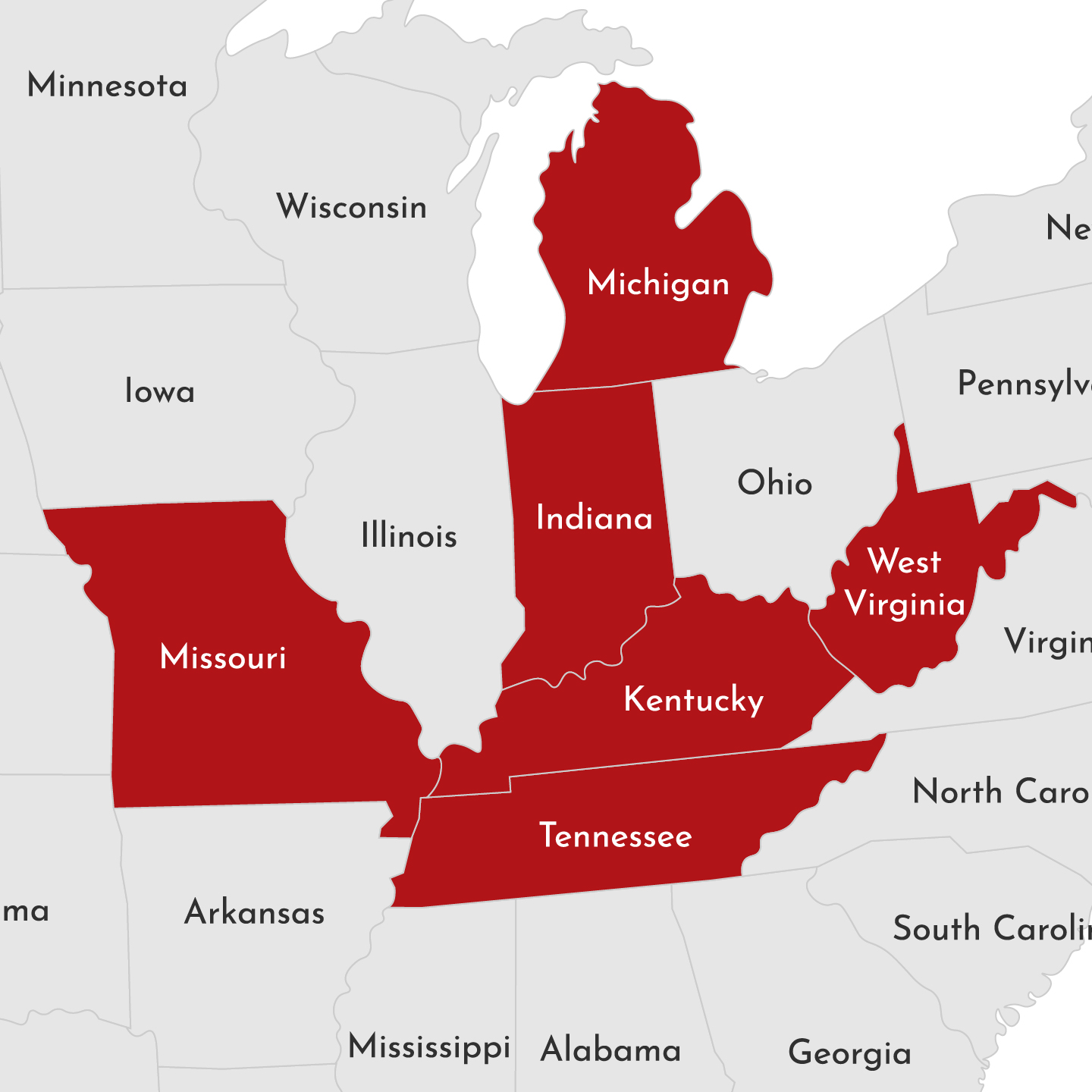 The right people make all the difference in turning a project into a long-term business relationship. The team at Netcomm is made up of computer technicians, security specialists, network engineers and system analysts, all who want to provide the best support possible.
We provide an environment for our employees to be productive so they can grow both personally and professionally, because we know they are the backbone of the business.  Netcomm provides incentives for continued training and certifications so our entire staff can sharpen their skills and grow with the latest technology available.  Our core values are employee driven to reflect who we are and the company we want to be.
We are focused not only on our clients, but also the community in which we live.  It is Netcomm's sincere belief that the measure of a person or an organization is not in what it has or even in what it does, but in what it gives.  For this reason we support a number of regional charities and community initiatives, including Frankfort Farmer's Market Food Share, Taste of Jessamine, Jessamine County Chamber of Commerce, Jessamine County Youth Baseball, Jessie Clark Middle School PTSA and Rescue Team (through the Tim Tebow Foundation) to fight human trafficking.
"We make a living by what we get, but we make a life by what we give."
This country will not be a good place for any of us to live in unless we make it a good place for all of us to live in."
Our team of experts are here for you.
Netcomm is always adding new innovative business solutions to help you stay connected. Learn what that means for you and your business.